Promet UK process and trade all grades of ferrous and non-ferrous metals for domestic mills and export markets.
Welcome to Promet UK
Promet UK are an independent UK based metal processing operation that specialises in all types of metal sourced from the UK and Europe. Our core business has been built over many years of buying materials. Processing them into grades that are exported globally. 
By working closely with our valued suppliers we pride ourselves in continually offering the best market prices, and meeting the high standards expected by all our consumers. Promet UK has achieved its success by believing in honesty and dependability. We buy and sell with the knowledge and professionalism that makes us a company you can trust.
As a proactive business, we provide our consumers with quality materials that are sourced from established suppliers and long term contracts. Our vision is to deliver the best materials from the best supply routes. 
Promet UK are continuously developing a growing network of suppliers that include small family owned scrap processors, right up to large multi-national waste operators. Our dedication and service to both consumers and suppliers speaks volumes for our continued growth and success. By choosing Promet UK you are safe in the knowledge that you have a partner that can provide you with a full solution for your needs, from the quality of material, to logistics and customer satisfaction.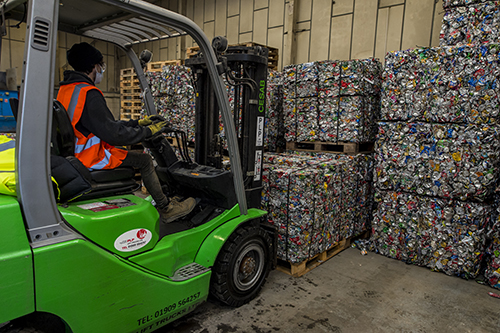 Promet UK deal with all metal waste streams covering all sectors including manufacturing, waste, scrap, traders and more. View an extensive list of the products we handle here, including all types of ferrous, non-ferrous, and MRF derived materials. 
We can manage all waste types and ensure that you adhere to all industry and legal regulations.
Get a Quick Quote For Your Scrap
Follow the simple steps: 
1. Take a picture of your scrap.
2. Provide a weight estimate.
3. Describe the types of scrap included.
4. Describe the condition of the scrap.
5. Tell us where the scrap is located.